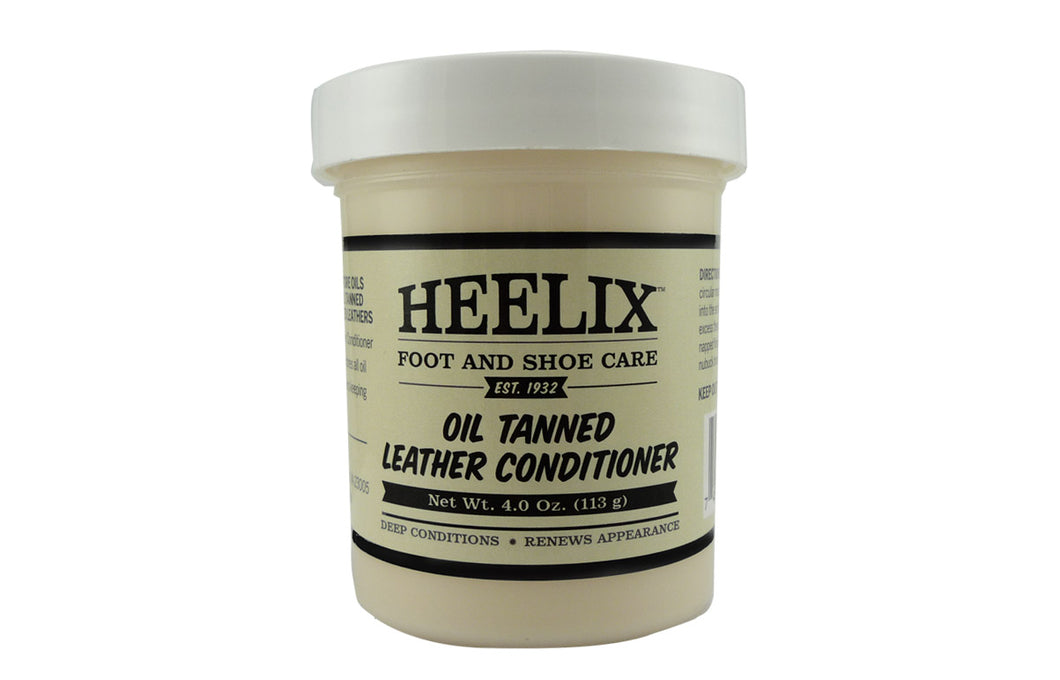 Heelix - Oil Tanned Leather Conditioner
Heelix Oil Tanned Leather Conditioner cleans, protects and restores all oil tanned and waxed leathers keeping them soft and supple. Net Wt. 4 Oz.
Directions: Using a soft cloth, in a circular motion apply a thin layer equally into the entire leather surface. Wipe off excess then allow to dry. If used on a napped finish brush up nap with a suede/nubuck brush after the article has dried.
KEEP OUT OF REACH OF CHILDREN
Made in USA